Home / News & Media / 5 eVISO DSP Team members in Italy to accelerate development
5 eVISO DSP Team members in Italy to accelerate development
João, the two Pedro, Miguel and Paulo joined their colleagues at the Saluzzo office
news Uncategorized 27 March 2023, 16:28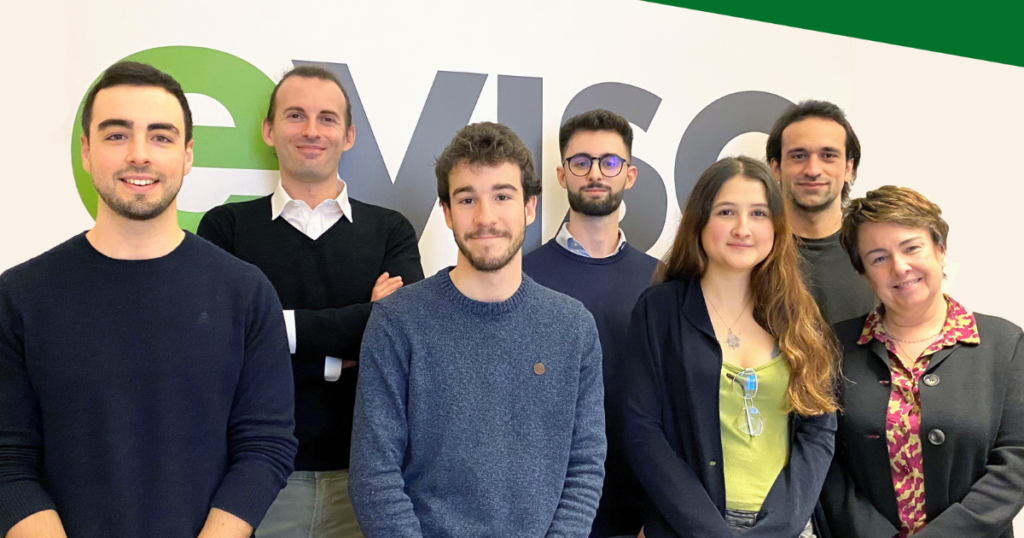 Two weeks of intense work and meetings for 5 members of the DSP eVISO team, who reached the Italian office to work closely with the Italian teams operating in Saluzzo (CN).
The group led by Pedro Lobo, DSP team leader, consists of 4 young developers, all of Portuguese descent: João Tareco, Pedro Rodrigues, and newcomers Miguel Goncalves and Paulo Alexandre.
João Tareco holds the role of Project Tech Lead and is mainly responsible for the development of new features in the Easy – My eVISO app, the customer area where you can find the history of consumption, bills and other utilities to easily and quickly manage your electricity and gas supply needs. Joao works closely with the eVISO technical department.
Pedro Rodrigues is Project Tech Lead of a number of technology projects involving administration and cash flow, as well as managing the new eVISO switchboard, which can better manage interactions between customers and supporting eVISO offices. He will soon be working on a new project that will improve digital marketing performance.
Miguel Goncalves is Junior Developer, recently joined the DSP team , he is in charge of enhancing the development of the Netsync project, which allows to work smoothly on the eVISO Data Lake data flow referred to end customers, making it available to the different departments new solutions.
Finally, Paulo Alexandre, who supports the development team of the SmartMele Marketplace, one of the newest projects among eVISO's Business Units, which is rapidly evolving, adding more and more new features to benefit buyers and sellers who use the portal to purchase apples with deferred delivery over time.
At the beginning of March, the four Portuguese colleagues will return home after spending ten days in close contact with the Italian teams, to accelerate the development and growth processes of digital projects, while at the same time becoming increasingly part of the international context in which the company moves.
(from left in the picture: João Tareco, Carlo Cigna director Algo Intelligence, Pedro Rodrigues, Miguel Goncalves, Isotta Scarafone of the Algo Intelligence team, Paulo Alexandre and Chief Operation Officer Lucia Fracassi)