Home / News & Media / DSP Team eVISO: Camilla Procopio visit Saluzzo
DSP Team eVISO: Camilla Procopio visit Saluzzo
The Project manager controller in the DSP Team was born in Italy
news 21 December 2022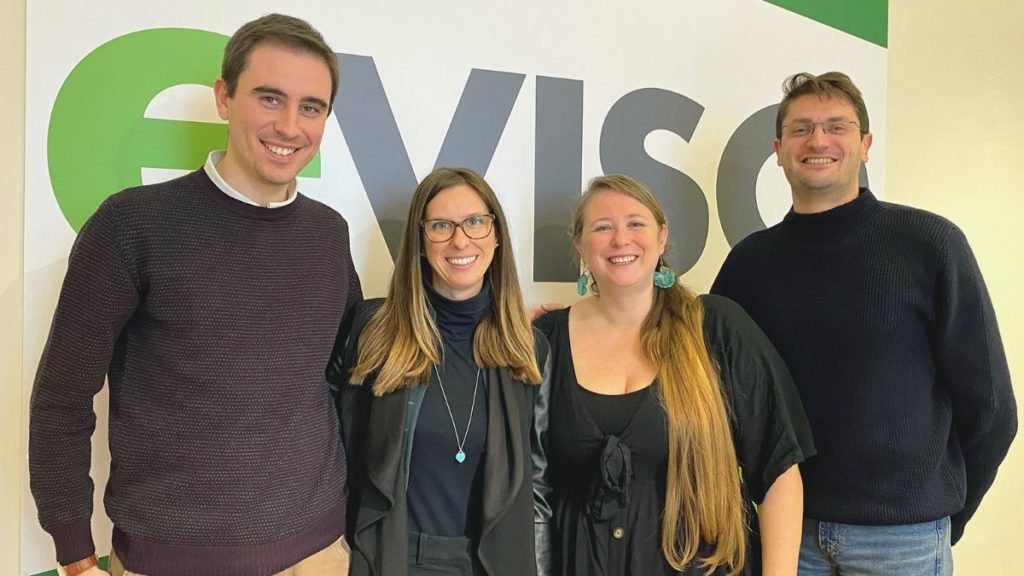 A few days before Christmas, the eVISO office received a pleasant visit from Camilla Procopio, project manager controller in the DSP Team (Data Service Platform), the group of eVISO developers led by João Wemans.
Camilla is Italian and currently lives in the city of Porto, Portugal, where most of the DSP Team is currently based.
Originally from Turin, she seized the opportunity to work for the eVISO team in full remote mode: "I came across a search on the web for a figure that exactly matched my characteristics, which included knowledge of Italian, Portuguese and English. When I learnt that the company I was going to work for was from Saluzzo, practically close to where I come from, I smiled,' says Camilla. 'I lived in Lisbon for a few years and then moved to Porto 5 years ago. Now I am back in Italy for the Christmas holidays and I took the opportunity to meet my colleagues from the Saluzzo office, after having met Gianfranco Sorasio in Lisbon a few weeks ago'.
Camilla as Project Manager Controller coordinates the activities of the DSP team, working with Director Wemans and Team Leader Pedro Lobo (based in London), but is in close contact with eVISO's Human Resources department (pictured with colleagues Paola Quaranta, Davide Debernardi and Davide Rolfo).
Together with the DSP team, she responds to the demands for innovation of the eVISO platform, designing the working methods of the different segments and ensuring the high quality of the work of the international team, which works in collaboration with its Italian colleagues on important projects including the eASY My eVISO user area, the SmartMele and SmartFaro platforms, and other internal platforms that enable eVISO to be efficient and to scale rapidly in its markets.
Welcome Camilla and see you soon.