Home / News & Media / Duarte Fernandes and Pavel Grossman visited eVISO headquarter in Italy
Duarte Fernandes and Pavel Grossman visited eVISO headquarter in Italy
news 31 May 2023, 11:41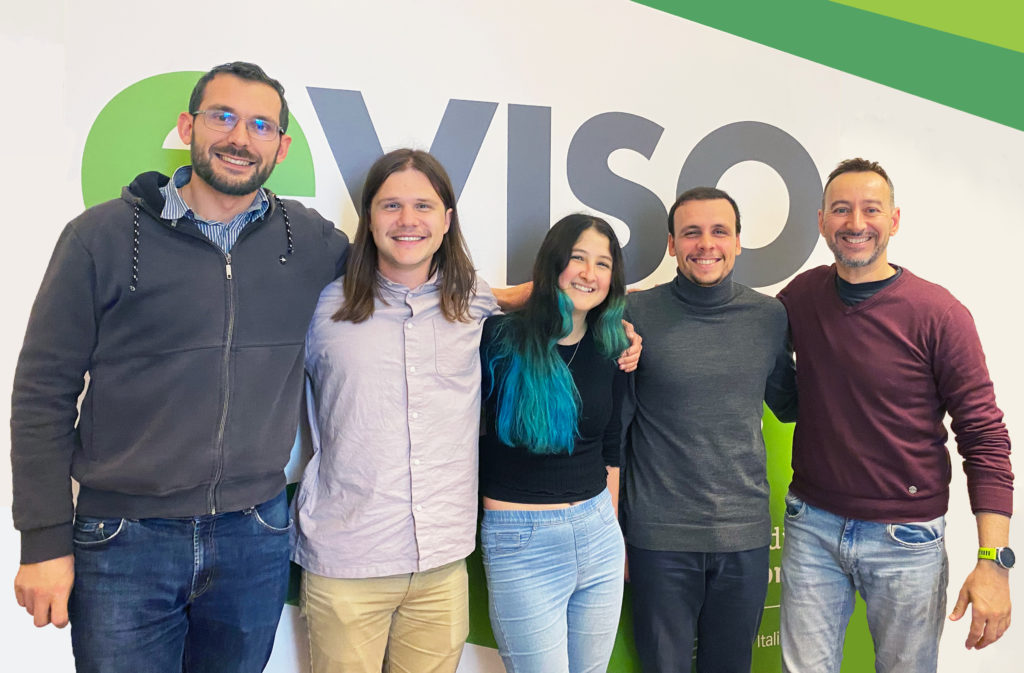 International knowledge exchanges within eVISO continue between the international Data Service Platform (DSP) team and other company teams.
In the middle weeks of May, it was the turn of Duarte Fernandes and Pavel Grossman, who physically traveled to eVISO's Italian headquarters to engage in full project immersion, as well as to get to know in person the colleagues with whom they interface most.
Duarte is a project tech lead and lives in Lisbon, and has worked on different projects within DSP in recent years. He is currently working closely with Isotta Scarafone of the Algo Intelligence team and Miguel Gonçalves on the "NetSync" project, in an Italian-Portuguese team.
Pavel lives in Matosinhos (near Porto sul mare) and works in data and BI, as a data expert. He is of Russian descent but has been living in Portugal for some time. In his spare time he surfs and is studying Italian, and it seems that after his visit to Saluzzo he is going to discover other beauties of Italy by bicycle. The last sighting was in Tuscany.
The visits are part of the vision of collective intelligence desired by the company's management, which in the coming months will find more and more space and form in the new eVISO headquarters, where professionals from all over Europe (and beyond) can meet to put together ideas and projects "to have an impact on the world"