Home / News & Media / eVISO supports Cuneo tennis talent Andrea Gola
eVISO supports Cuneo tennis talent Andrea Gola
A partnership to bring eVISO branding to all tennis courts around the world
news 29 September 2022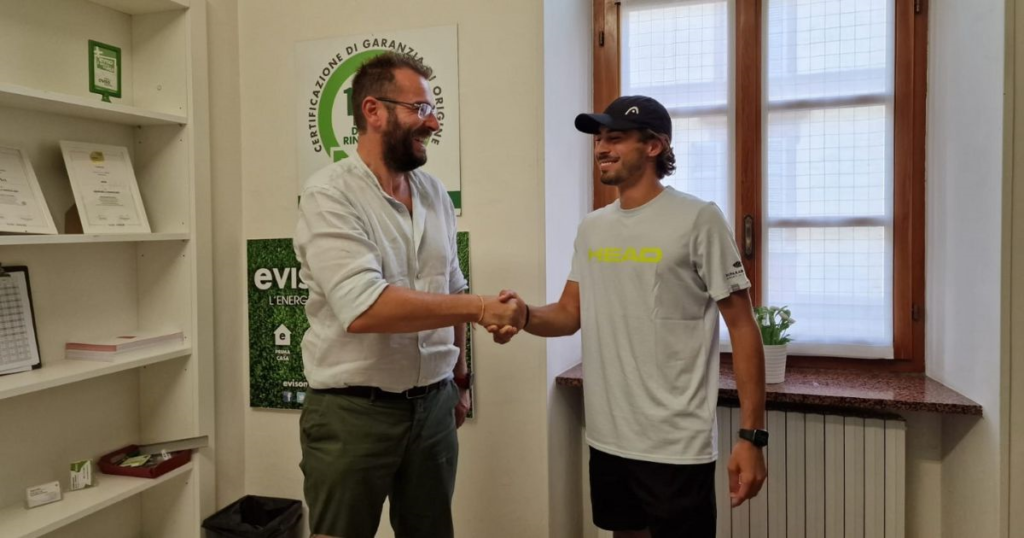 The young tennis hopeful from Cuneo, Andrea Gola, starting in October and throughout the upcoming tennis season, will carry the eVISO brand all over the world in tournaments.
The sponsorship agreement that supports the 21-year-old talent from Cuneo –  who plans to surpass his current ATP ranking and improve his personal record, which has seen him enter the top 1,000 tennis players in the world, for the upcoming season – was signed few weeks ago  .
The agreement was signed at the eVISO offices in the presence of CEO Gianfranco Sorasio, who congratulated Andrea on his sporting achievements.
"eVISO is a company that is looking beyond its national borders, thanks to numerous investors from all over Europe and even the rest of the world," explains Marco Jorio, team leader of the eVISO marketing office.
"This collaboration with Andrea allows us to support a young sports talent from the province of Cuneo, where eVISO was born 10 years ago, and at the same time see the eVISO brand travel everywhere in the world."
In the coming weeks, eVISO will follow Andrea Gola's sports commitments on social media through his official instagram profile