31 May 2022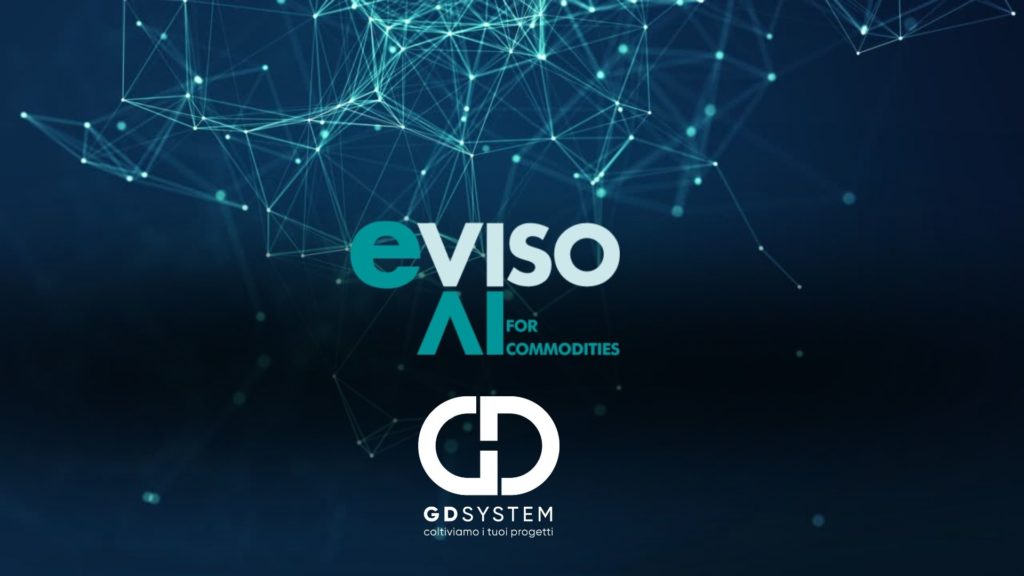 Production value more than doubled and buoyant growth in margins
---
Saluzzo (CN), 31 May 2022 – eVISO S.p.A. (EVS.MI) – an EGM-listed digital company with a proprietary artificial intelligence infrastructure that creates value for consumers and recurring commodity producers – announces the approval by the Shareholders' Meeting of the financial statements of its subsidiary GD System Srl, a company active in software development and advanced systems maintenance.
GD System S.r.l., a 53.3% subsidiary of eVISO after the increase in the shareholding on 30 June 2021, closed its financial statements as at 31 December 2021 with a value of production of €1.3 million, up 125% compared to €0.5 million in 2020, and a net profit of €52,649, up sharply from €4,205 in 2020.
The growth of the company founded in 2016 by Gianpaolo Demaria and Davide Marocco and specialised in the creation of systems, software, apps and sites for small and medium-sized enterprises continues. Specifically, GD System supplies the most sophisticated servers to companies with several offices that need to be interconnected, network infrastructures, network cabling, up to the design and installation of professional rack cabinets. It also manages wi-fi for offices and public premises as well as radio links to connect different buildings.
Gianpaolo Demaria, president of GD System goes over the main actions that have led to these results: "We have focused on strengthening the commercial policy in the public administration sector and on improving contracts with suppliers. Added to this is the acquisition of new strategic customers and the increase in turnover on existing customers. Last but not least, the company increased the budget for marketing and staff training by 50 per cent to increase the skills of our technicians".
Gianfranco Sorasio, Managing Director of eVISO and GD System commented: "We are satisfied with the brilliant results achieved by GD System in the last financial year as a result of the various targeted actions implemented. All these actions allow us to look forward to GD System's very intensive expansion plan in the coming months".
***
This press release is available in the Investor Relations section of the website www.eviso.ai. Please also note that, for the dissemination of regulated information, the Company uses the eMarket SDIR circuit managed by Spafid Connect S.p.A., with registered office at Foro Buonaparte 10, Milan.